Ok so we haven't hit December yet & I am already starting the festive posts but I just loved this creative decoration idea. I have little garden hanging jars that are presently just collecting water in the garden. But what a lovely idea to bring them inside for the festive season & fill them with sprigs of Holly & pretty flowers, maybe add some beads. Its certainly an idea I will be using.
Why not use jars, tins or even votive's as little vases for your Christmas table setting. Improvising & using these as small vases makes a more subtle table display without being over bearing.
I love to see flowers in table displays at Christmas, white roses look stunning against white table linen & metallic silver or gold table wear for a sophisticated & timeless look.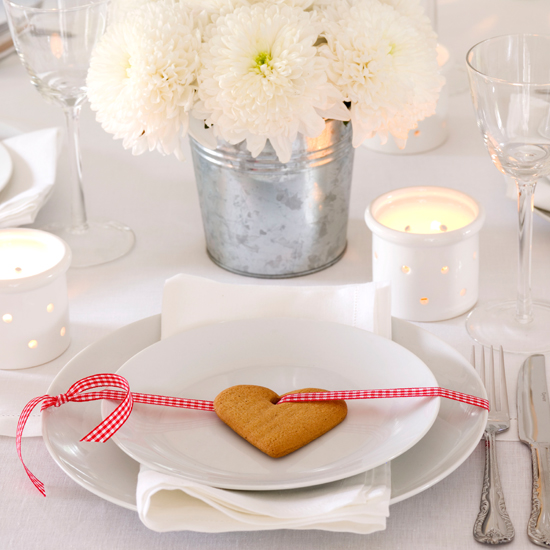 ---